Our Hostel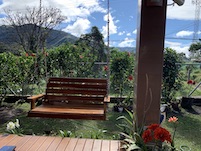 Our hostel is a cheap way to lodge safely with like-minded travellers around the world.
If you're intending to travel the world on a budget it's unlikely you'll be able to stay in hotels every night your away. We believe our hostel offers the perfect alternative in terms of great value for money. We keep our costs down to a minimum whilst offering other benefits that you just can't get from hotels.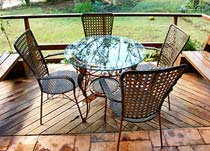 A Social Element
One thing that is great about our hostel for travellers is that you get to meet people and socialise with friends. If you are someone considering going travelling by yourself, a hostel could be a good way for you to create new friends.
The Services
Every hostel you may stay in will be very different from the next; our hostal Boquete offers a lot of different services and we are always striving to give you the best possible service and make all of our customers happy.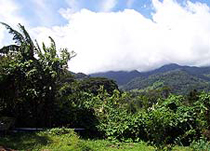 You can expect some hostels in Boquete to be near lots of bars and restaurants, great for those looking for a bit of nightlife whilst travelling. If you are looking for breakfast, meals and services outside the norm then we are the ideal hostel for you to stay in. You can get made meals, luggage storage, your own room, internet access and even babysitting in our small hostel.
If you are looking for a hostel or hostal in Boquete as the locals spell, take a look at our reviews online and then give our hostel a call to book your stay with us. Our hostel is unlike most with some great feedback from all of the people that stay. Get in touch with us today.